Become Mythic
Magic: The Gathering Arena
Deck Tracker & Analytics
Create Account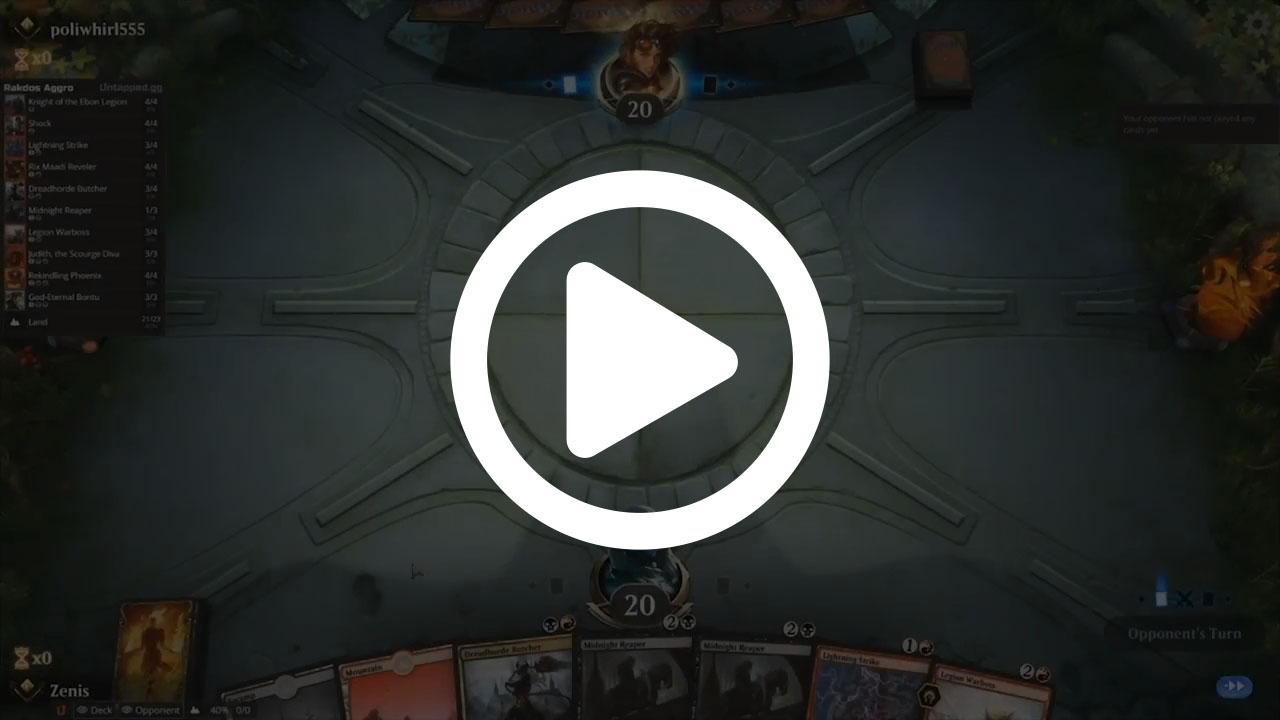 Deck Tracker

Never second-guess the contents of your deck

Draw Chances

Plan your next moves and stay ahead of your opponent

Draft Ratings

Build more powerful decks with integrated LSV ratings

Rare Drafting

Grow your collection more quickly with the draft overlay
Download for Windows
UNTAPPED.GG
PERSONAL STATISTICS
UNTAPPED.GG
PERSONAL STATISTICS
Ladder Performance

See your ladder climb visualized like never before

In-depth Statistics

Get details on your season performance, matchups and more

Deck Breakdown

Track exactly how changes impact your deck's performance

Share your victories

Show off your latest awesome run with your new profile
Create Account
By far the easiest deck tracker to manage and use. It's painless to run as a streamer, easy to use as a beginner, and pros will get even more mileage out of the stat tracking features. It does everything.
- Noxious, MTG Arena Content Creator
View Profile
Untapped.gg is an excellent, all-in-one tool that I love using, even more so with Personal Stats. It's given me so much insight into my game and favourite decks, and I know that casual and competitive players alike will love it too!
- AliasV, MTG Arena Content Creator & Commentator
View Profile
MAGIC FAVORS
THE PREPARED
IN-GAME
OVERLAY
The Untapped.gg companion app will keep track of the cards you and your opponent play.
Download for Windows
PERSONAL
STATISTICS
Get detailed visibility into your match history, analyze your play, and share your achievements with your friends.
Create Account
FUTURE RELEASE
GLOBAL
STATISTICS
Stay two steps ahead of the meta with global statistics on the strongest decks and archetypes.
OVER 2.5 MILLION
HEARTHSTONE PLAYERS TRUST OUR TOOLS