Become Mythic
Find the best MTG Arena decks. Powered by data, not opinions.
Find the Best Deck
Before the Game
Explore the Meta
The most comprehensive deck database
Crowdsourced winrate data from millions of games
Filter by decks you can build or craft with your collection
During the Game
Game Companion
See your decklist and your opponent's revealed cards
Get draw chances to plan your next move
Draft more powerful limited decks with integrated expert ratings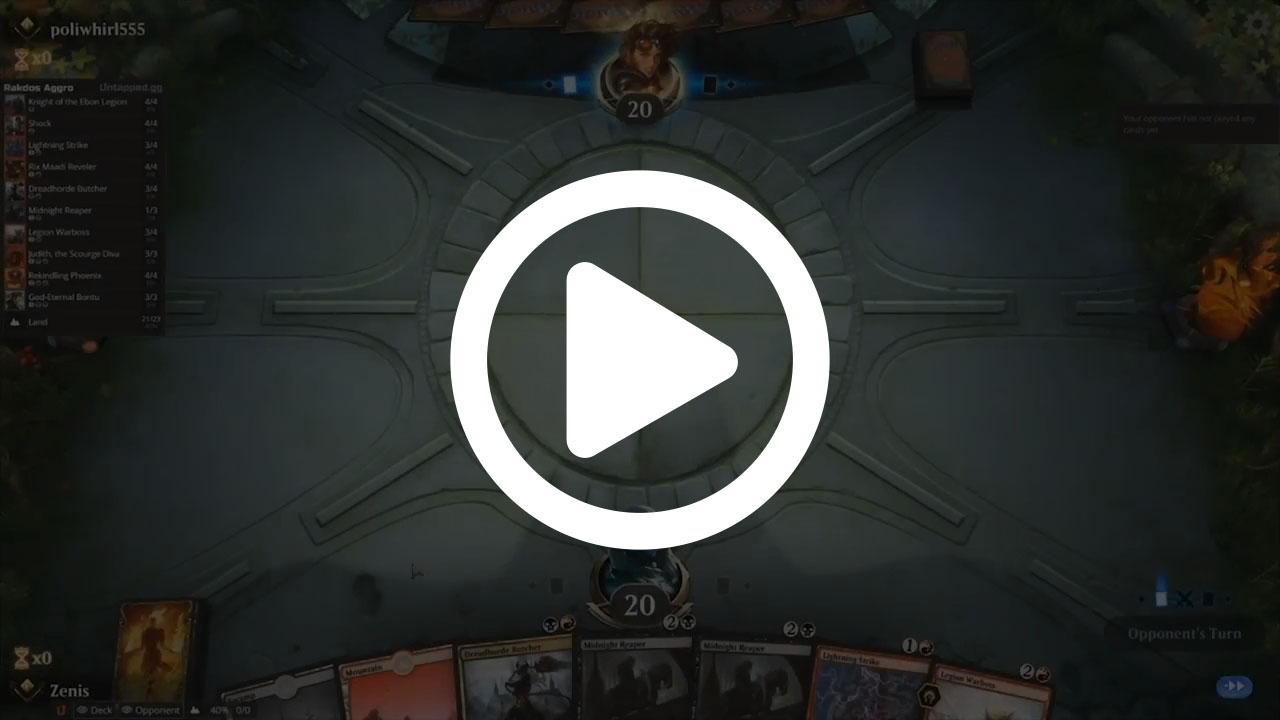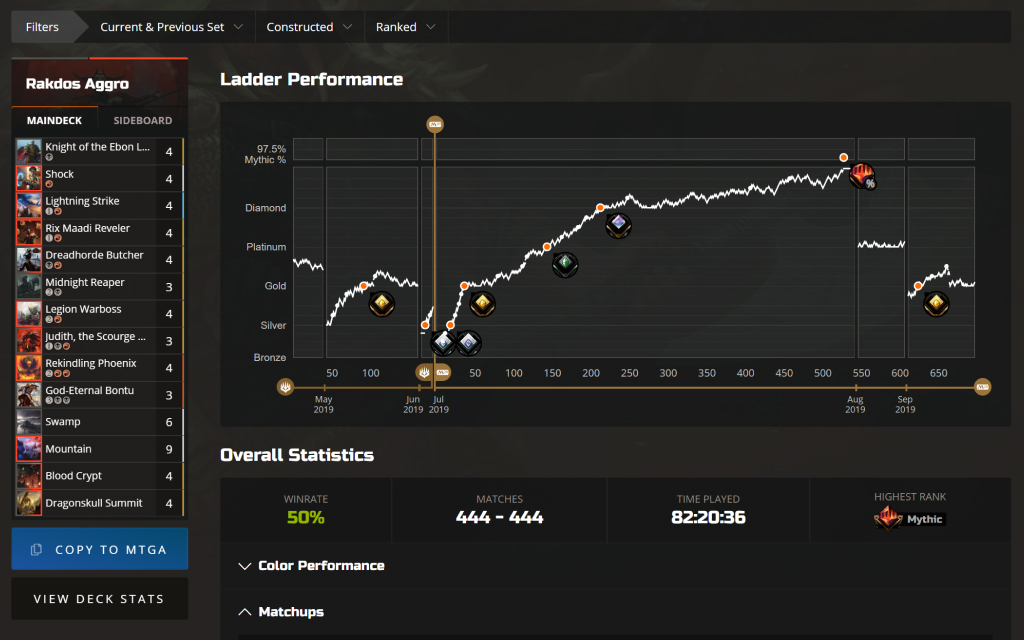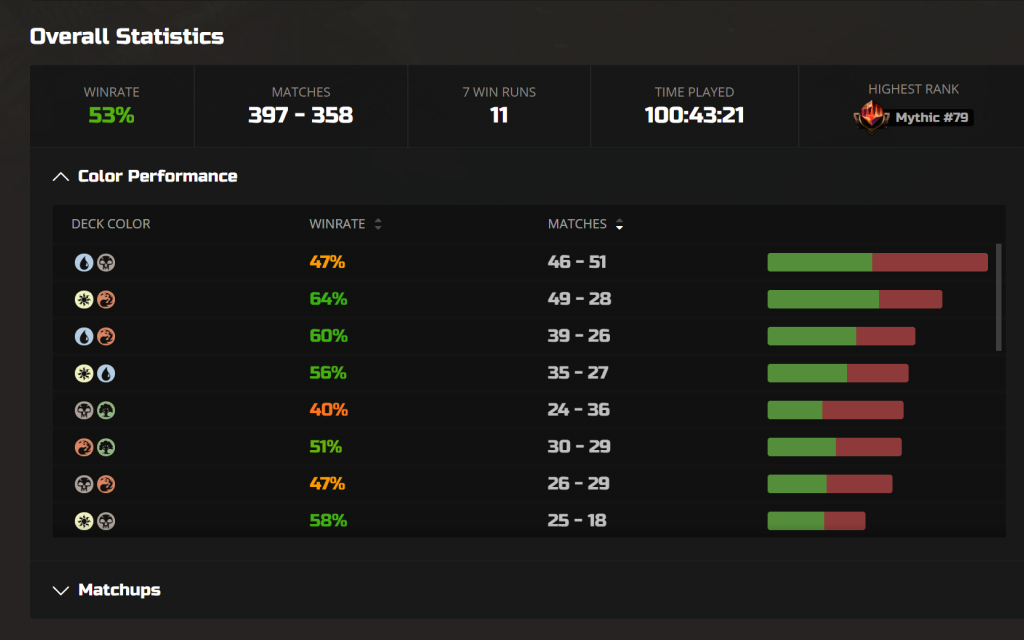 After the Game
Personal Statistics
See your ladder climb visualized like never before
Get details on your season performance, matchups and more
Track exactly how changes impact your deck's performance
Show off your latest awesome run with your new profile
Better with Premium
Winrate stats from high ranking players, extended personal stats history, early access to new features, and more.
Subscribe Now
Learn More
- AliasV, MTG Arena Content Creator & Commentator
Untapped.gg is an excellent, all-in-one tool that I love using, even more so with Personal Stats. It's given me so much insight into my game and favourite decks, and I know that casual and competitive players alike will love it too!
- LegenVD, MTG Content Creator
The Untapped.gg deck tracker and personal stats go hand in hand, similar to a Healer's Hawk and a Mentor creature. Much like the little Hawk you'll be able to see your skills grow over time as you gain more knowledge. Great for both Limited and Constructed.