Become Mythic
Find the best MTG Arena decks. Powered by data, not opinions.
Find the Best Deck
Before the Game
Explore the Meta
The most comprehensive deck database
Crowdsourced winrate data from millions of games
Filter by decks you can build or craft with your collection
During the Game
Game Companion
See your decklist and your opponent's revealed cards
Get draw chances to plan your next move
Draft more powerful limited decks with integrated expert ratings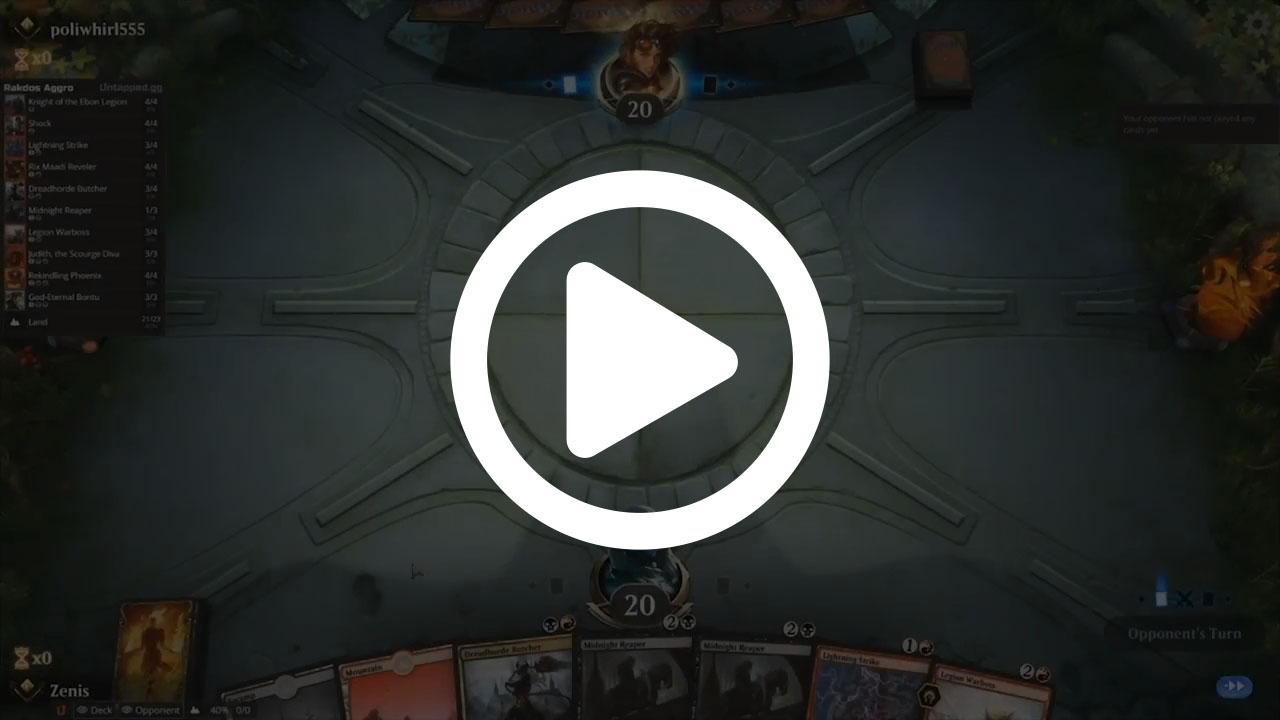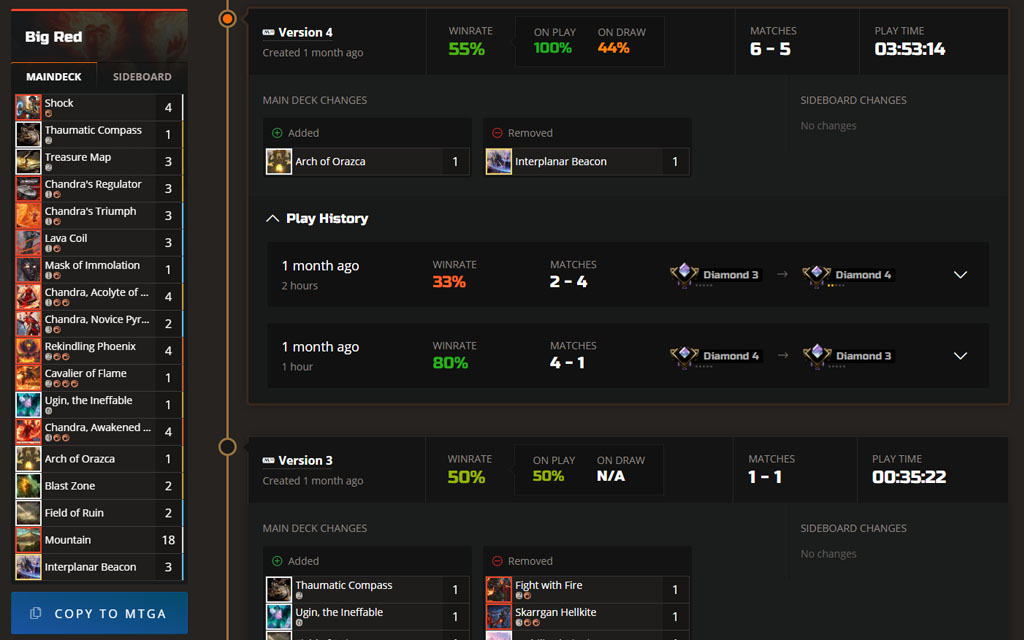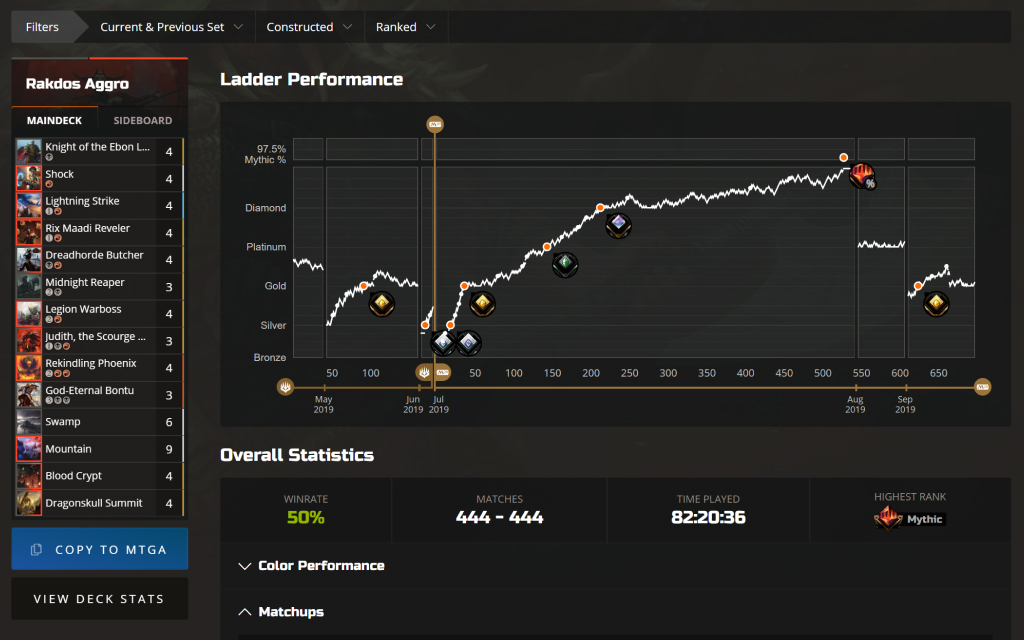 After the Game
Personal Statistics
See your ladder climb visualized like never before
Get details on your season performance, matchups and more
Track exactly how changes impact your deck's performance
Show off your latest awesome run with your new profile
Better with Premium
Winrate stats from high ranking players, extended personal stats history, early access to new features, and more.
Subscribe Now
Learn More
- Brad Nelson, MPL Member and 2010 Player of the Year
Untapped.gg is the deck tracker I never knew I needed. As a professional player its stat tracking features are vital for me to know everything I need to compete at the highest level. I don't think I'll ever play another game of Arena without it.
- Noxious, MTG Arena Content Creator
By far the easiest deck tracker to manage and use. It's painless to run as a streamer, easy to use as a beginner, and pros will get even more mileage out of the stat tracking features. It does everything.